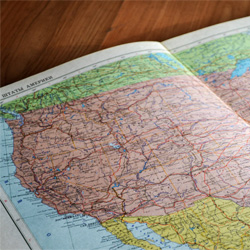 Interstate Moves
Whether moving to or from the Brevard County Area, Brand Transfer & Storage, Interstate Agents for Wheaton World Wide Moving, provides the out of state moving services you're looking for. Our decades experience and foundation of trust ensure your move is planned and executed by knowledgeable professionals who put you and your families needs first.
As your chosen out of state moving company moving company in Brevard County, we look forward to providing you and your family with the same high quality service that others have experienced from Brand Transfer & Storage since 1971.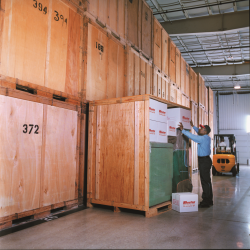 Containerized Storage
For residents and businesses in Brevard County, and the surrounding areas, storage solutions are made simple when using Brand Transfer & Storage. Our climate controlled facilities offer new wood crates, 24-hour security monitoring, 24-hour camera surveillance, and state of the art fire protection to ensure the safety of your belongings when using our Brevard County based storage services.
Brand Transfer & Storage has been offering moving and storage services since 1971 and look forward to providing you with the same high-quality, trusted care that we offer all of our customers.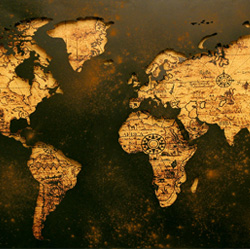 International Relocations
Partnered with Crown Worldwide Group, Brand Transfer & Storage is proud to be the premier international movers in Brevard County. Our professionals are well-versed in international moving company standards and are professionally prepared to execute your international move around the globe.
An international move provides many of the challenges associated with moves within the country while also providing challenges unique to your international departure or destination.
Brand Transfer & Storage is committed to lessening your stress by providing a guided move with start-to-finish assistance. With each international move, Brand Transfer & Storage provides the same professionalism and trust that we've been known for since 1971.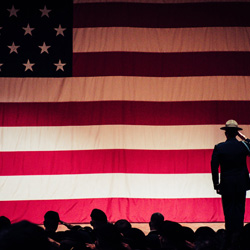 Military Relocations
Grateful for the service of our American military, Brand Transfer & Storage is proud to be an experienced and trained military relocation provider. We understand and comply with all base regulations to help you and your family have the easiest transition possible.
Having performed many military relocations to and from military bases throughout the country– including Patrick Air Force Base – our trained movers can help to plan your move from start to finish and handle any variety of moving challenges that may be unique to your transfer from base to base.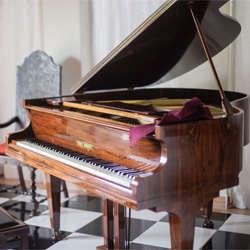 Expert Piano Handling
If there's one thing about moving we know best, it's how heavy and bulky pianos are to move. Leave it up to us if you need your piano relocated! We are equipped and properly trained with the best practices for moving these large instruments. We understand pianos are not only expensive and delicate, but they can often times have sentimental memories attached with them. That's why it's our number one goal throughout the entire process to keep them protected. From spinets, uprights, and grand uprights, to baby grands, grands, concert grands, and all other types of organs or pianos – we move them all, and our professionally trained moving teams are ready to handle any situation.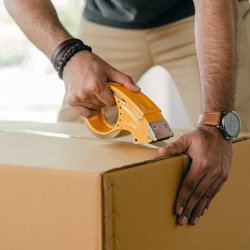 Professional Packaging
Preparation and packing are essential ingredients for a well being of your belongings and the overall success of your move. Our movers are properly trained to ensure preparedness in providing the absolute best packing service possible. Whether you require full packing service, or are simply interested in having our team pack some of your fragile items, we will customize our services to fully satisfy your expectations.
Full Packing Services
Brand's full packing service allows you to focus on the endless other details associated with relocating your home. Our teams will carefully disassemble, pack, and label each room for moving day.
Partial Packing Services
Partial packing services for your more fragile belongings like televisions, mirrors, lamps, glassware, and artwork is also an option. Brand Transfer & Storage workers are trained to handle and handling and packing your most fragile items to provide them with the best protection throughout your move.
Unpacking Services
Unpacking often takes just as much, if not more effort than packing or moving itself. That's why Brand Transfer & Storage provides unpacking services that will help you get out of the boxes and into your new location in no time. Our services also include box and debris removal to streamline the process.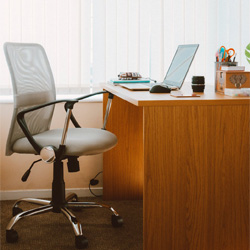 Office Moving
Whether you are company of numbers or moving an office of one, you need office movers who are experienced in moving a variety of belongings from filing cabinets and bulky furniture to expensive technology like computers, televisions, and everything in between.
Since 1971, Brand Transfer & Storage has been the chosen office movers of businesses and office of all sizes throughout Brevard County. Our professional movers are trained to not only move your office professionally and safely; they are also trained to do so as efficiently as possible so that you can resume normal business as quickly as possible.
Our professional office movers are also trained to move you into a variety of different office environments.
So whether your move involves stairs and elevators or respecting the workflow of other tenants in your building, Brand Transfer & Storage will ensure your office move goes as smoothly as possible for everyone involved.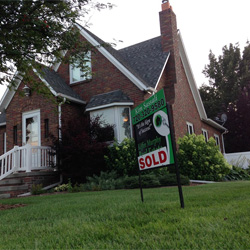 Local Moving
If you're moving within Florida, there is no better choice for a moving company than Brand Transfer & Storage. As local movers in Brevard, Florida, we understand the needs of individuals, families, and companies in your area.
We have an office right here in Brevard, so we can quickly and easily send movers and vehicles to help you. You can also visit your nearest office to get a quote or ask questions of our local movers.
Benefit from Our Local Moving Services
We can handle many different types of local moves, whether you're moving to a new home, apartment, or college dorm. We can also move local businesses to their new offices. Our full range of moving services include:
Selling packing materials
Packing
Moving fragile items
Loading
Unpacking
Before your move, our helpful moving coordinators will ask about where you're moving and which services you're looking for. Then, our local movers can plan a moving day that will be organized and efficient.
Rely on our new fleet of vehicles, our state-of-the-art equipment, and our trained, full-time moving employees for a successful local move. Call us today for a moving quote!